Luxehotelsunsetblvd.com is no longer available here. Please visit luxehotels.com/hotels/sunset instead.
Cruising Along the Boulevard
Sunset Boulevard is a legendary 22-mile road in Southern California and a highlight of anybody's trip to this gorgeous region. With the start of the highway being in Hollywood, it has seen many famous events and featured in numerous movies. Sunset Boulevard winds its way through the exclusive neighborhoods such as Bel Air and Beverly Hills, before ending in the glamor of Malibu Beach.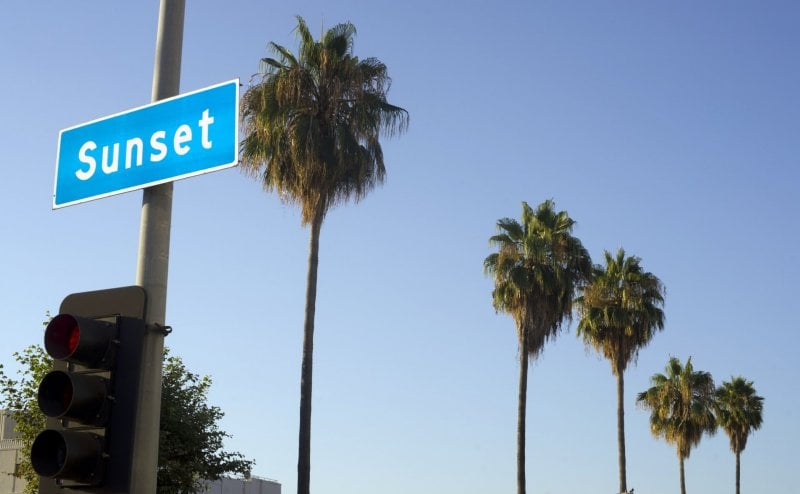 An old cattle trail
Its beginnings date back to 1877 when it was just a simple cattle trail, and the road and its surroundings have changed dramatically through the years. Individual sections of it have achieved notoriety as the hang out of rock stars in the 70s and 80s, particularly between Doheny Drive and Havenhurst Drive. One of the highlights here is the infamous Chateau Marmont, where the actor John Belushi died and was a favorite haunt of James Dean.
Countless attractions
The first couple of miles of Sunset Boulevard has enough attractions alone to entertain visitors with the shops at Sunset Plaza and the rock venue, the Viper Rooms, owned by Johnny Depp. Heading further out brings you to Hollywood High School, attended by numerous stars, including Cher. One of the most unusual features to look at along Sunset Boulevard are the huge billboards, which can cost up to $100,000 per month to host an advertisement.
The mesmerizing shoreline
Heading away from the city, Sunset Boulevard takes a scenic detour through the Santa Monica mountains, before heading to the sparkling waters of the Pacific Ocean. The exclusive Malibu shoreline is home to many famous stars and a fitting end to an epic trip.